What you want to watch – right up front
Designed with with typical usage in mind, you won't have to go hunting through your library to find the content you are most likely wanting to watch right now. The home screen shows you the items you were watching but hadn't finished, your latest un-watched movies, the next episode of all your current TV shows and what's on Live TV right now.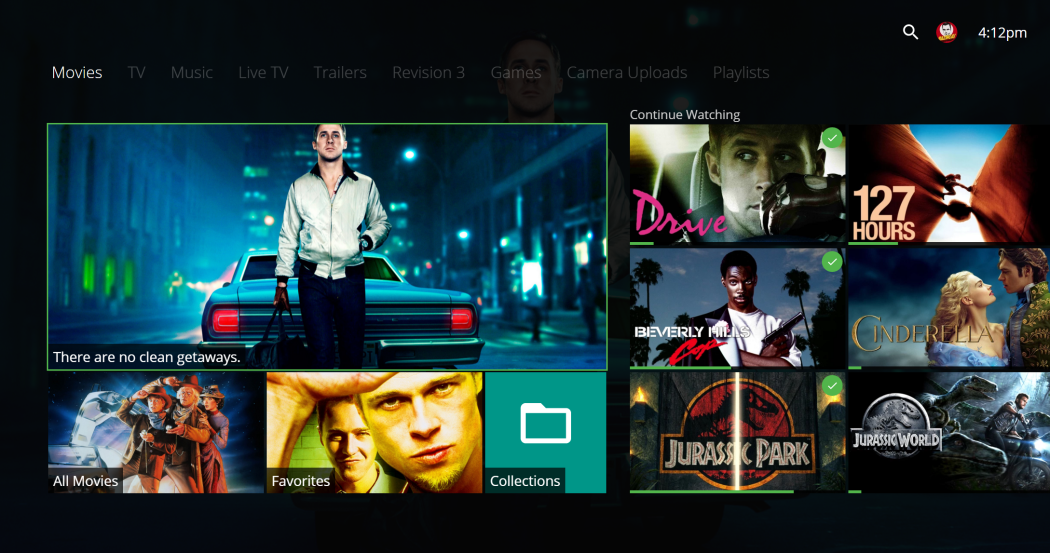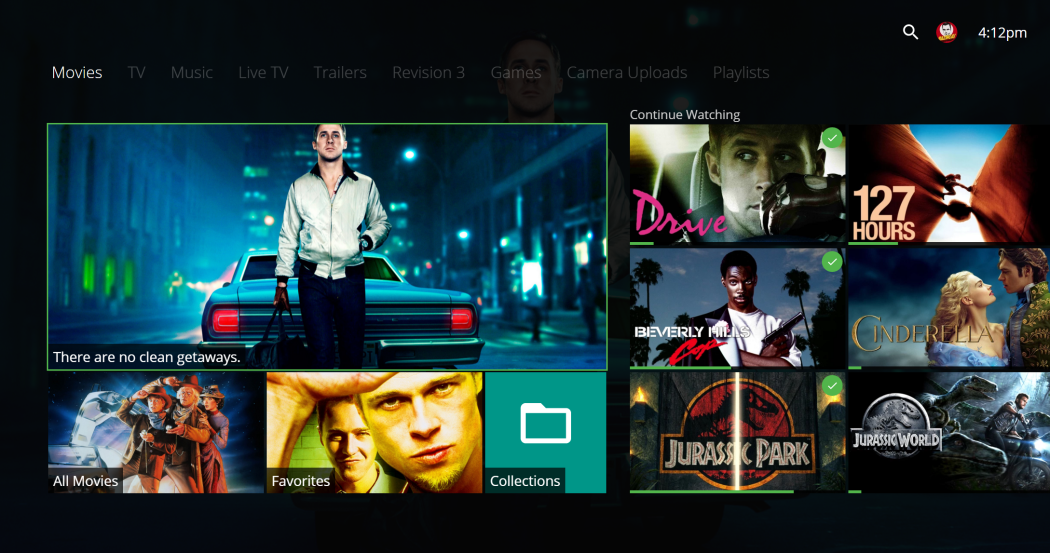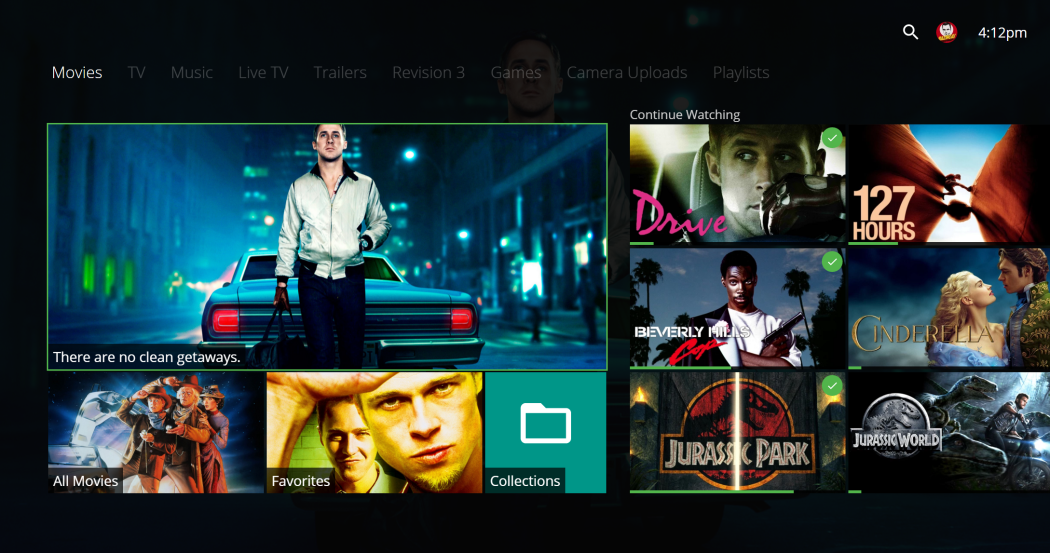 Installation
Emby Theater can be insalled on numerous Linux distros using our
Emby Theater Linux packages
, or by using our dedicated RPI image below:
Raspberry Pi Image
This is an image that will launch straight into Emby Theater. If there is no network connection then raspi-config is launched allowing users to connect to a network.