3
Emby Server 3.0.5641 Beta Released
Posted by Luke , 11 June 2015 · 6017 views
A new beta has gone out. This is primarily a maintenance release. Here are the changes.
Restructured Live TV Database
The live TV database has been significantly improved, making it faster for our apps to retrieve guide information. In addition, the server is longer dependent on startup execution of the Guide refresh scheduled task, which will allow you to get into Live TV immediately after startup.
Faster Live TV Start Time
Up until now we have been probing live TV streams for media information. On some servers this has been taking a long time, so we've removed it. Expect live tv to start faster now.
Emby Connect Fixes
There have been some problems reported with linking users to Emby Connect and we're happy to say they've been resolved.
DLNA Playback Fixes
Thanks to nullpointer, some fixes have been added that resolves playback issues with Samsung TV's, Sony, Panasonic, and others.
Try the new Voice Input
Supported by Google Chrome. This is really a new thing and is going to take time to mature, but it has such a high fun factor that we decided to give you a taste of it. If voice control is something that interests you, then make sure to join the community and tell us what commands you'd like to see added.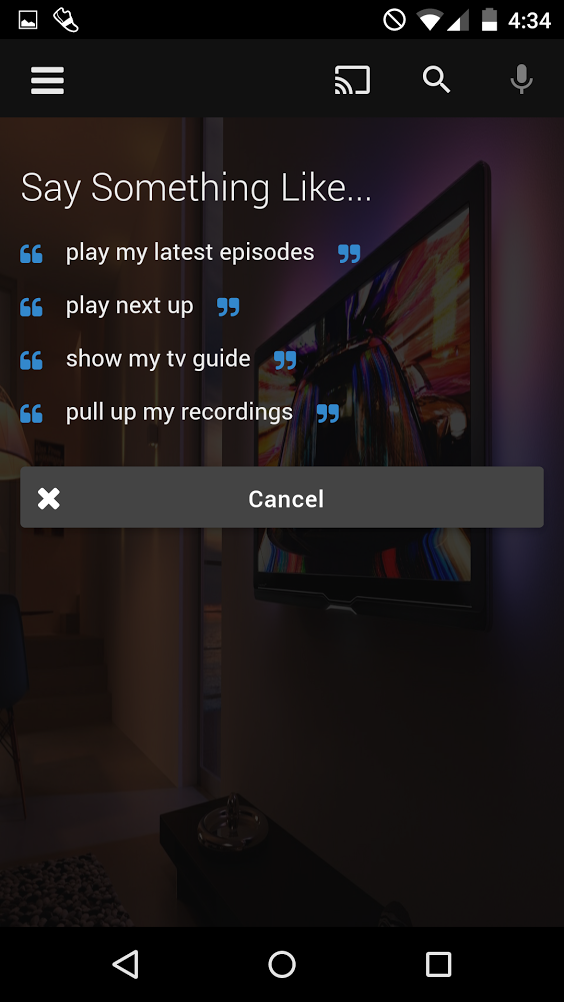 Other Issues Resolved
Segmented playback causing some occasional audible glitching
Tvdb Series provider printing out false logging statements suggesting no metadata matches were found
Web interface sometimes requiring double login
JayAre, Migmac04, SikSlayer and 4 others like this