Introduction
Important: These instructions are based on our legacy install package, which is currently limited to Emby Server 4.4.3. We are working on bringing support for these older NAS devices up to the latest version of Emby Server.
The package is supported on systems running DSM 5.2-5967 or later.
* Support for QorIQ based machines (DS213+, DS413) is not currently possible.
Setup
There are a few things you need to do to get started, but it's pretty quick and easy to get going:-
1) The first thing you need to do is add the Emby repository to Package Center's settings.
Package Center -> Settings -> Package Sources
* XPEnology users, please use https://synology.emby.media/?package_repository=360efc6e-de72-4073-b603-2bfbd7001586 and make sure you take a look at the XPEnology Users Read Me.
2) Now configure Package Center to trust the Emby package repository.
Package Center -> Settings -> General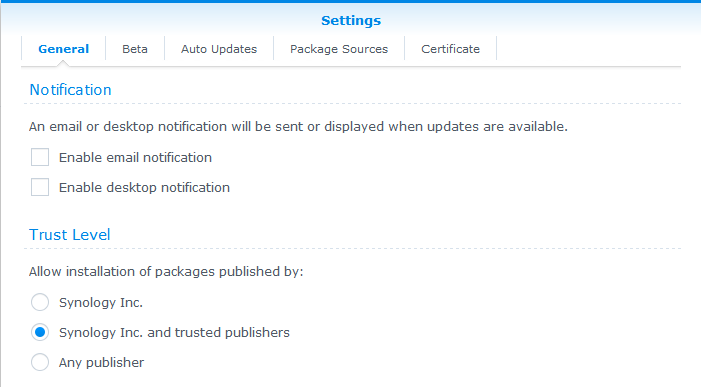 3) We can now explore Package Center and locate the package to install it.
Package Center -> Explore -> Community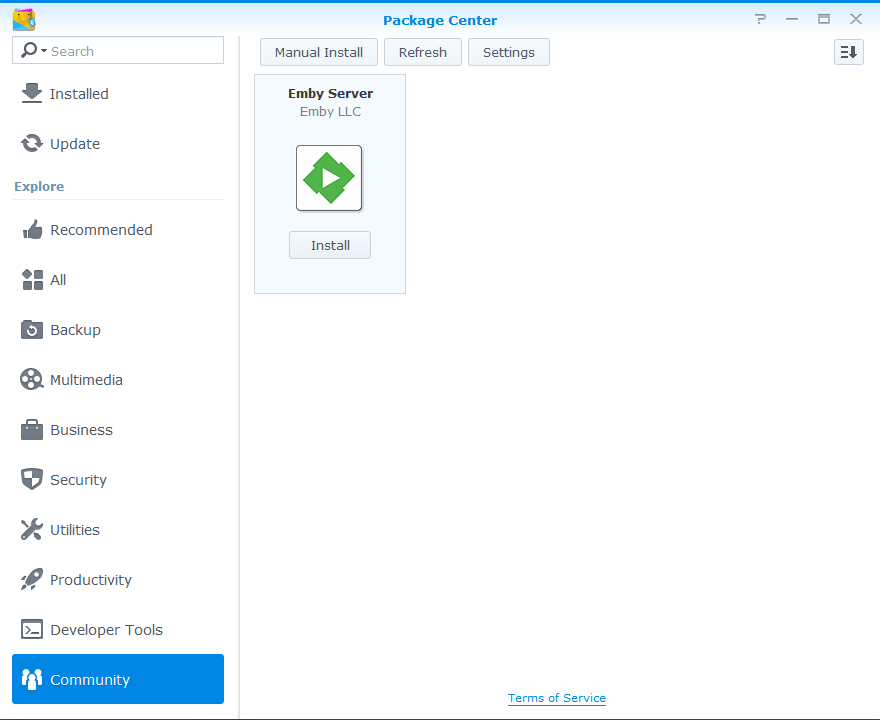 4) Once you've clicked install, it will take a few minutes for the package to become available.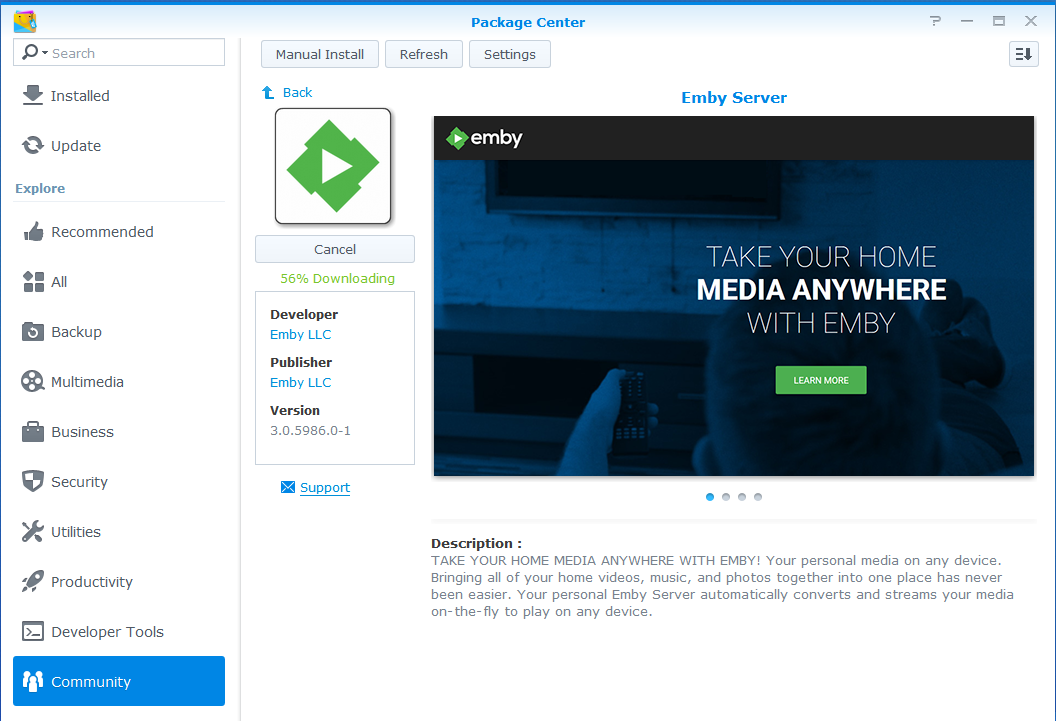 5) When the install completes, Emby will be running and you can get started by clicking on the URL!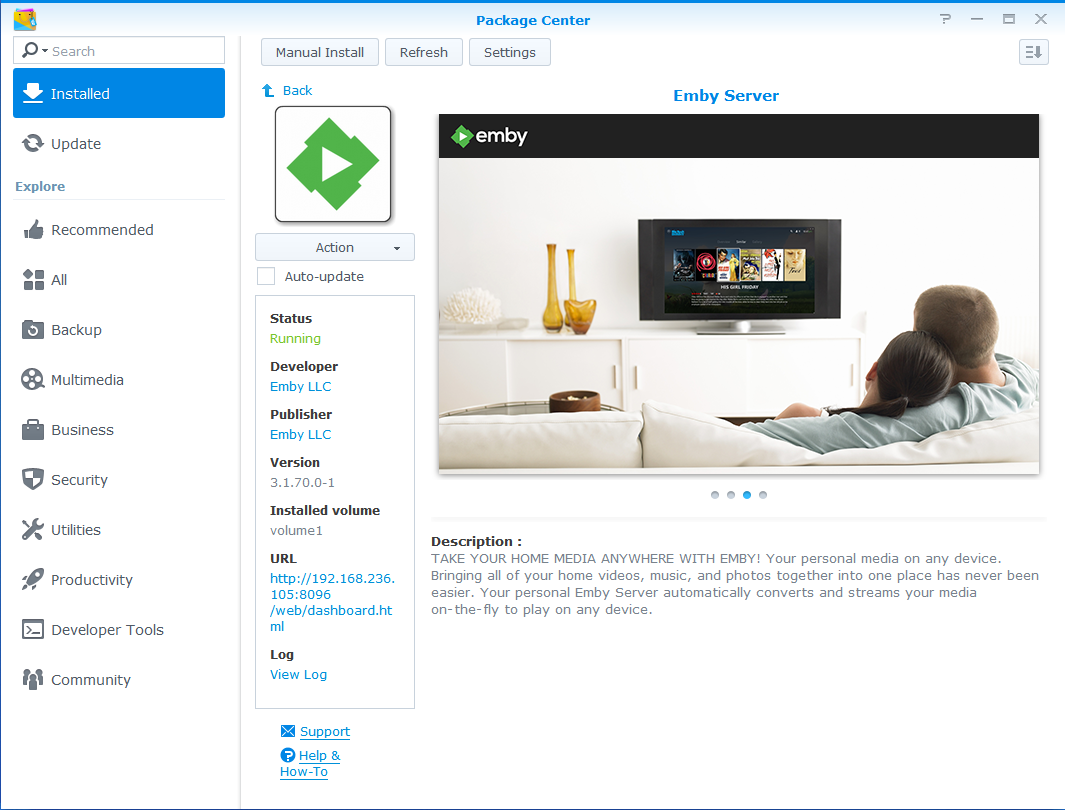 Next Steps