Emby all of a sudden is showing all my programs as being actively recorded. Every once in a while the problem disappears but it is usually back within a few minutes. Tried upgrading to the latest beta and blowing away and recreating my library.db from scratch. Both of these steps seemed to fix the issue but it came back within a few minutes. Currently running 4.5.0.2 on CentOS 8.
In this image below you see on the Schedule page that every show I have is showing under Active Recordings and they all seem to have the same time and channel name. The list scrolls quite a bit to the right.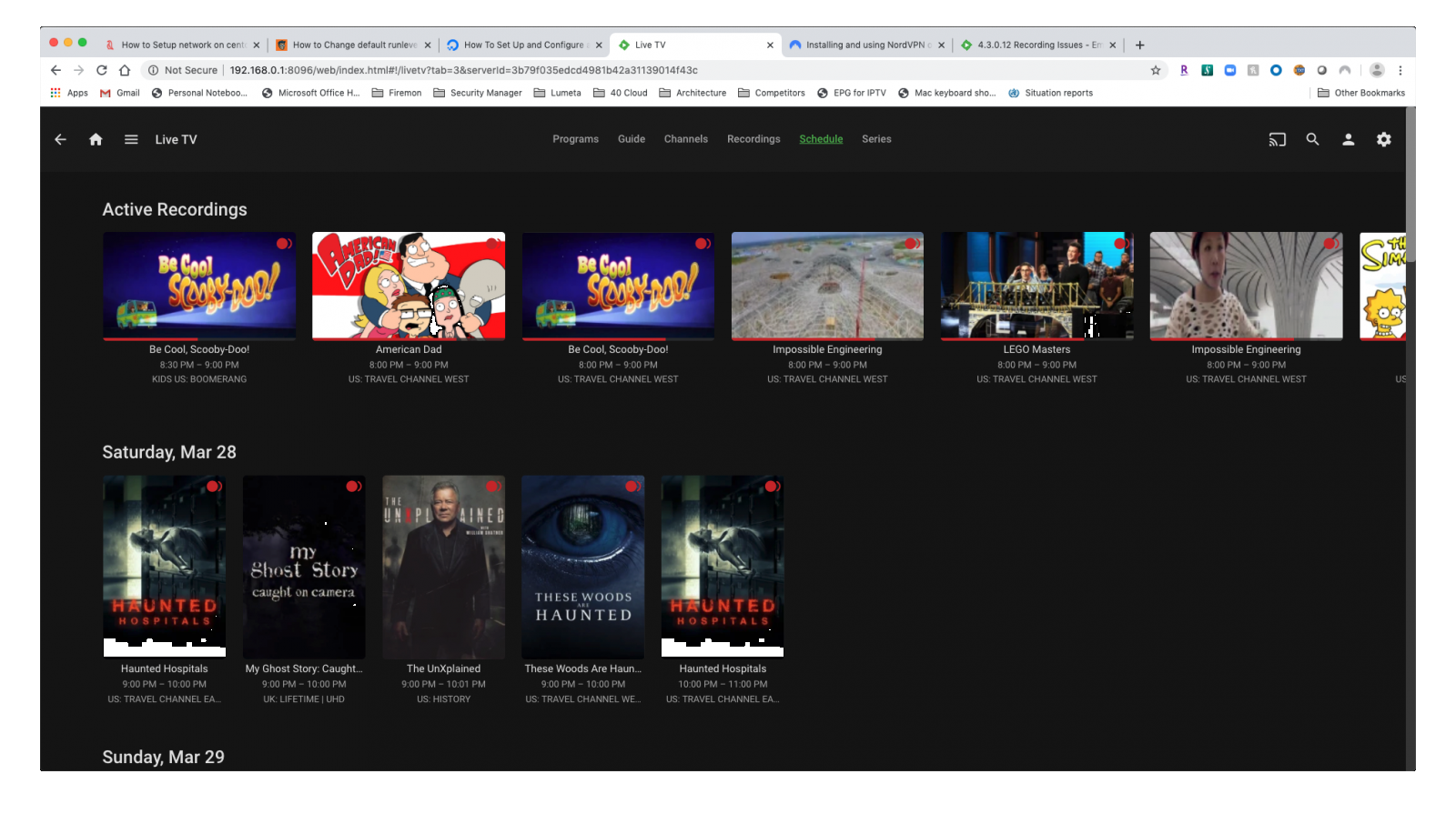 In the image below you see on the recordings screen every show is showing as still recording.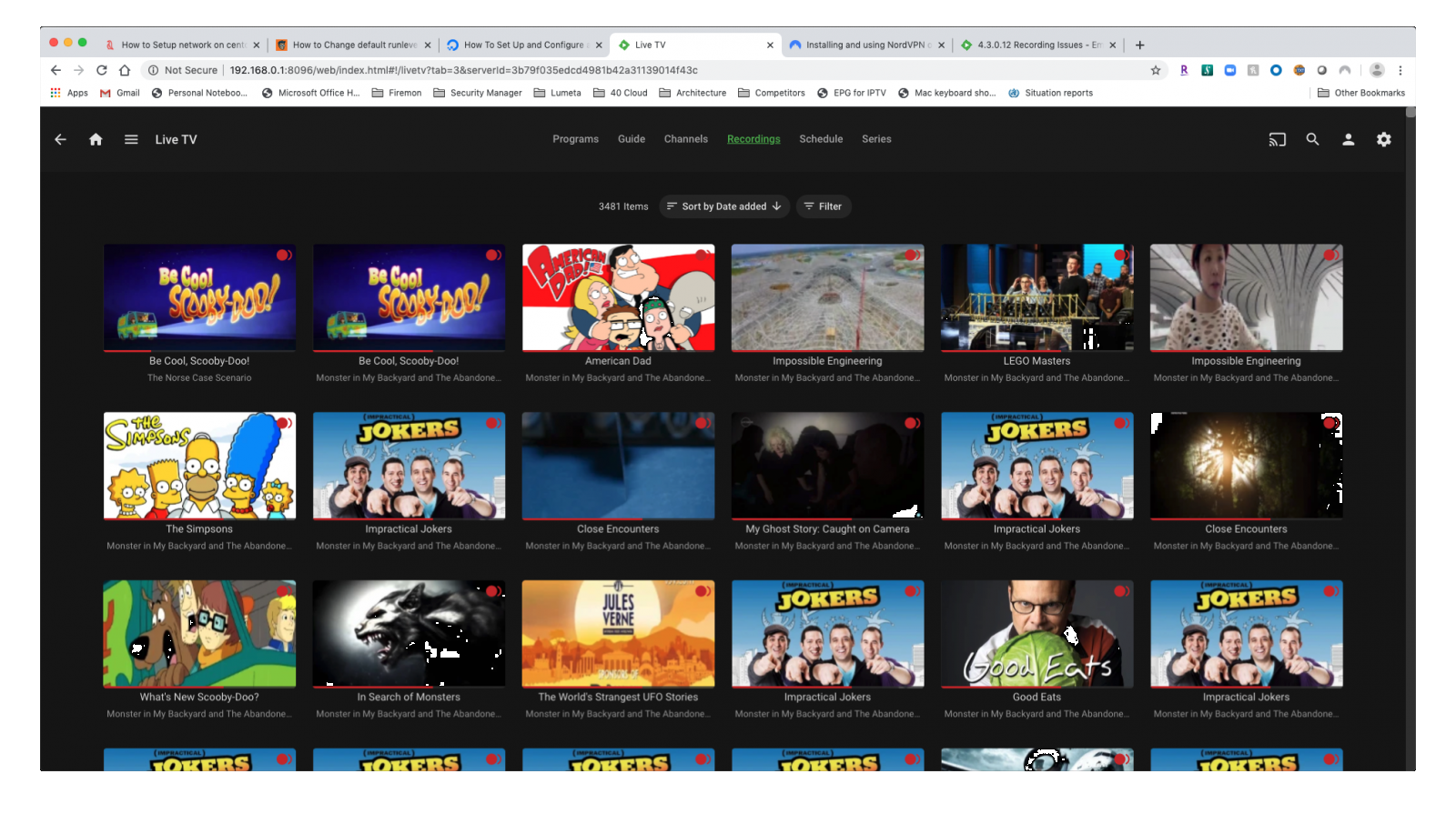 One more image showing the dashboard also showing everything is an active recording.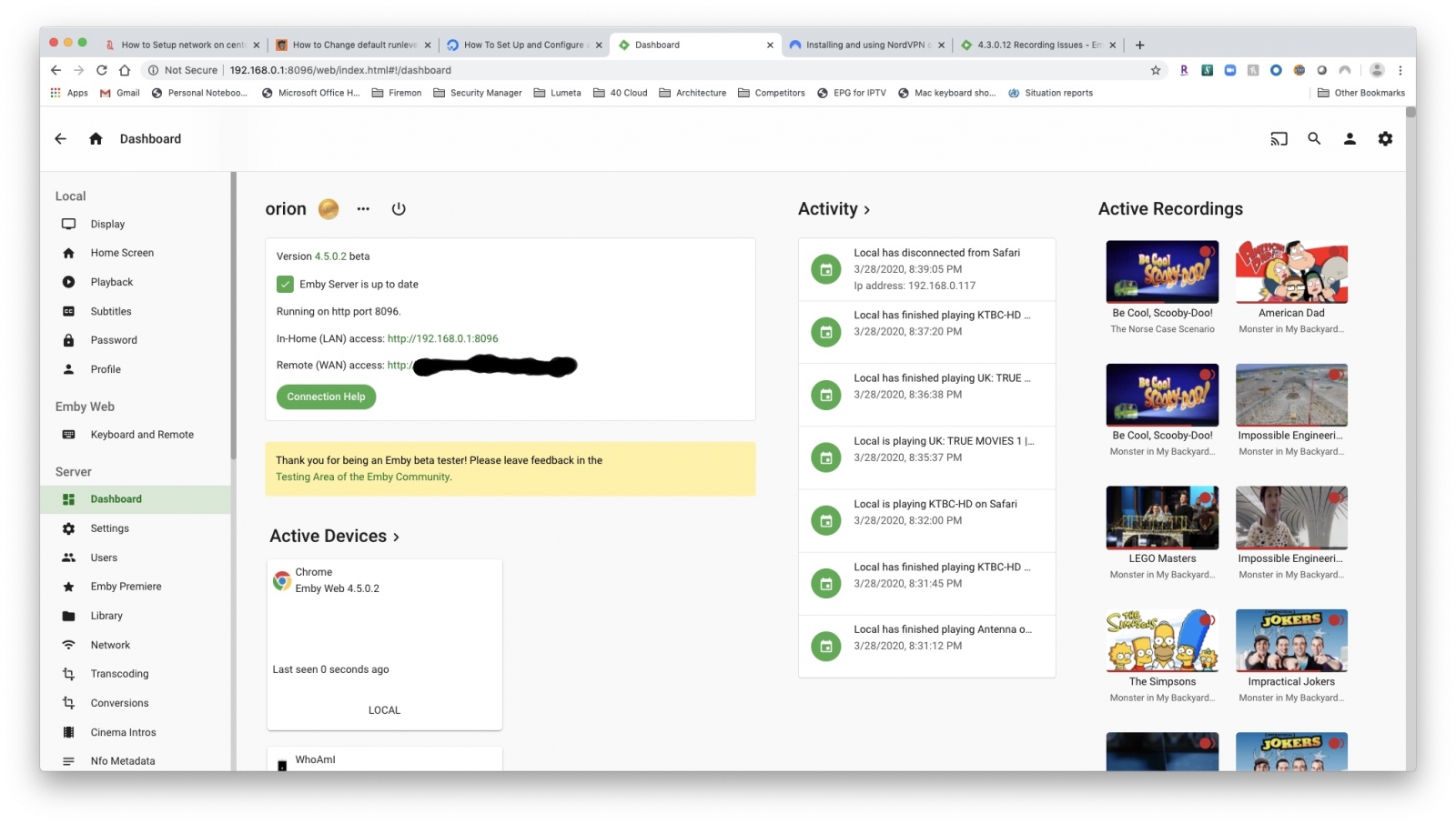 Server logs attached. FWIW, I attempted many restarts, reboots, etc. No idea why it is suddenly doing this. Next step will probably be to reinstall and rebuild from scratch but hoping I don't have to do this.