Hello!
One of the two football game I recorded this weekend is not playing, the other is.
I restarted the server to clear logs then tried to play the problem file again. It stalls on Roku, will play OK from the web client.
Other recordings play fine, I attached a second log showing another recording playing fine.
The web interface shows the recording that stalls out as playing to the TV, but on the tv itself it just stalls on loading. I noticed that on the stalled recording the server says direct playing where when it is actually working it says direct streaming. Both of these are in the same 720p MPEG2 format.
I do not get an ffmpeg log when I play the file that errors so only attaching the one from when I played the second file that does work. Its like it doesn't try to enable transcoding on the file thats not working, even though they both should be,
I have tried this on both the release and beta emby servers and Roku apps, both behave the same but attaching logs from beta here.
I dont know why its trying to direct play the file thats not working, they should both try to direct stream I would think to the Roku (MPEG2).
The only difference between these two files that I can think of is the working file was recorded before I enabled thumbnail generation in the DVR folder, and the file that isn't working was recorded after I enabled this. But both had thumbnails actually generated for them (via scheduled tasks), and both work fine in the web client, only the one is having issues over Roku for some reason.
Anything else I can run to help diagnose let me know.
EDIT: I converted the file to test (and to see if I can actually watch it

) and that allows it to work, playing the mkv it converted the recording to just fine....
Thanks
Not working file: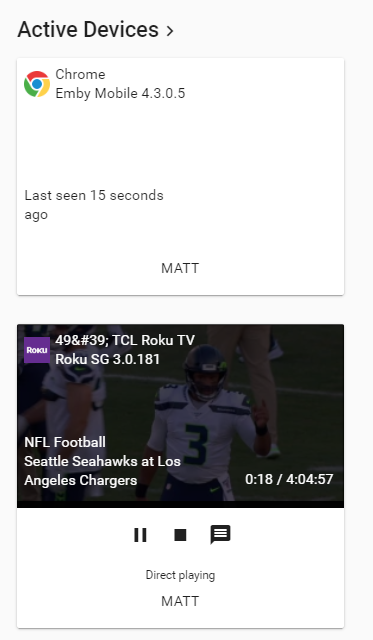 Working file: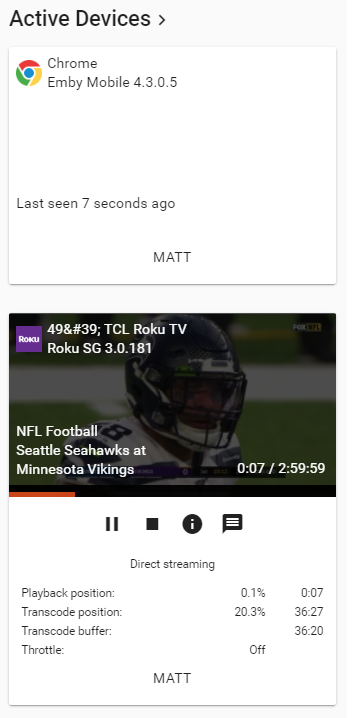 Edited by bizarro252, 26 August 2019 - 12:23 AM.