On Synology native beta 4.1.0.14. Scheduling a series recording, set with "all channels" should be recording 2 shows at the same time on two channels but is only recording one.
Steps to reproduce:
1. Have two channels that are the same, in my case ABC Nashville and ABC NY
2. Verify that the guide shows the same show coming on both channels, with "premiere" tag
3. Select the first one and create a series recording
4. Update the series recording and change it to all channels from the single channel
5. Reload the page and go back to the guide
Expected results:
6. Both shows will have a red record icon
Actual results:
6. Only one show has the red record icon, the other has a grey icon
7. Select the greyed out show and you can manually select to record it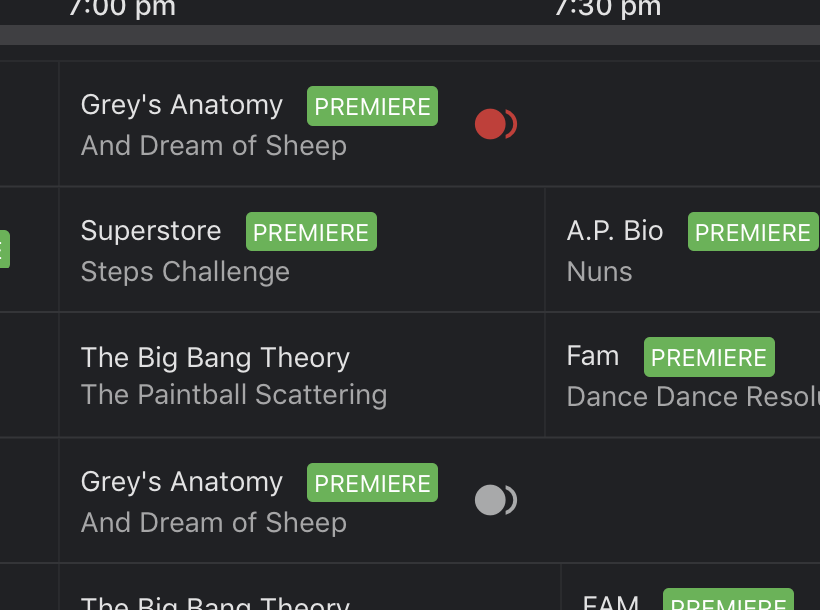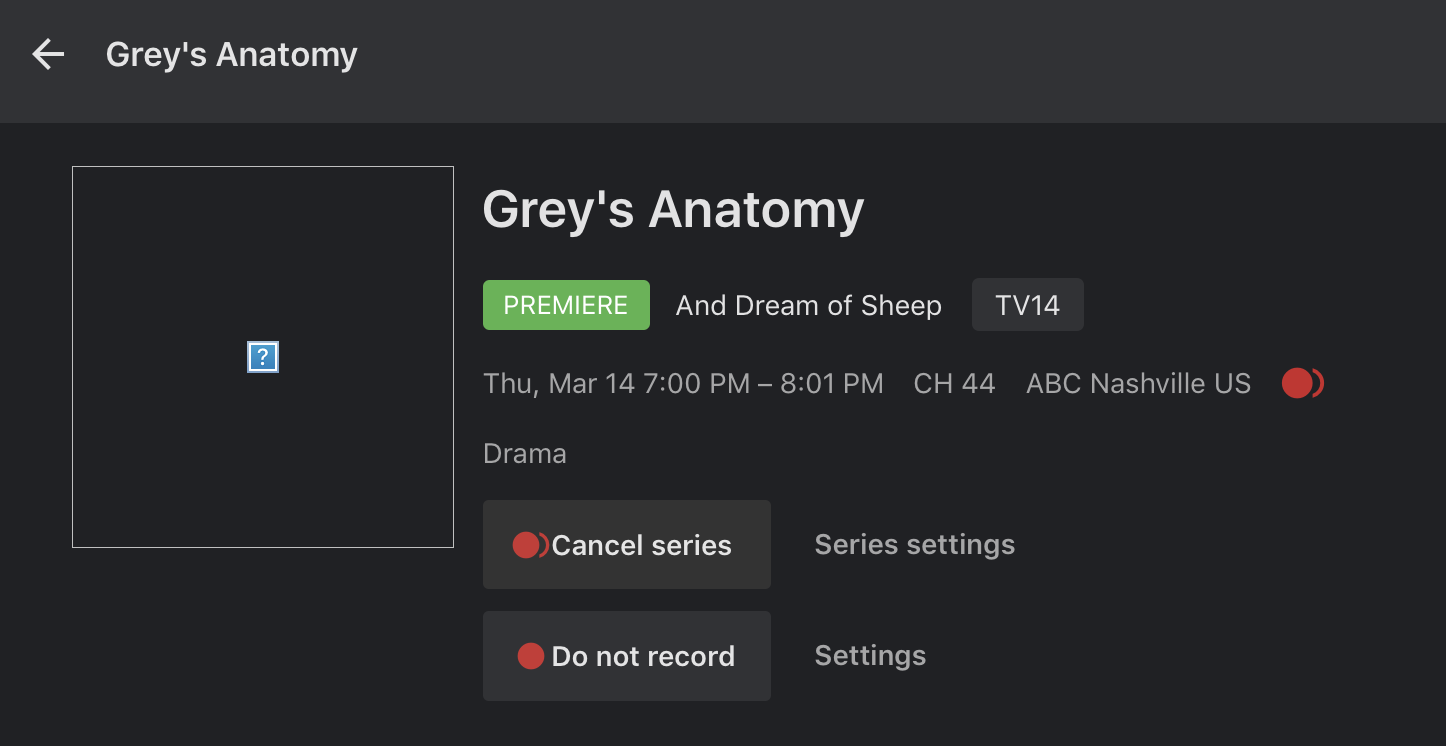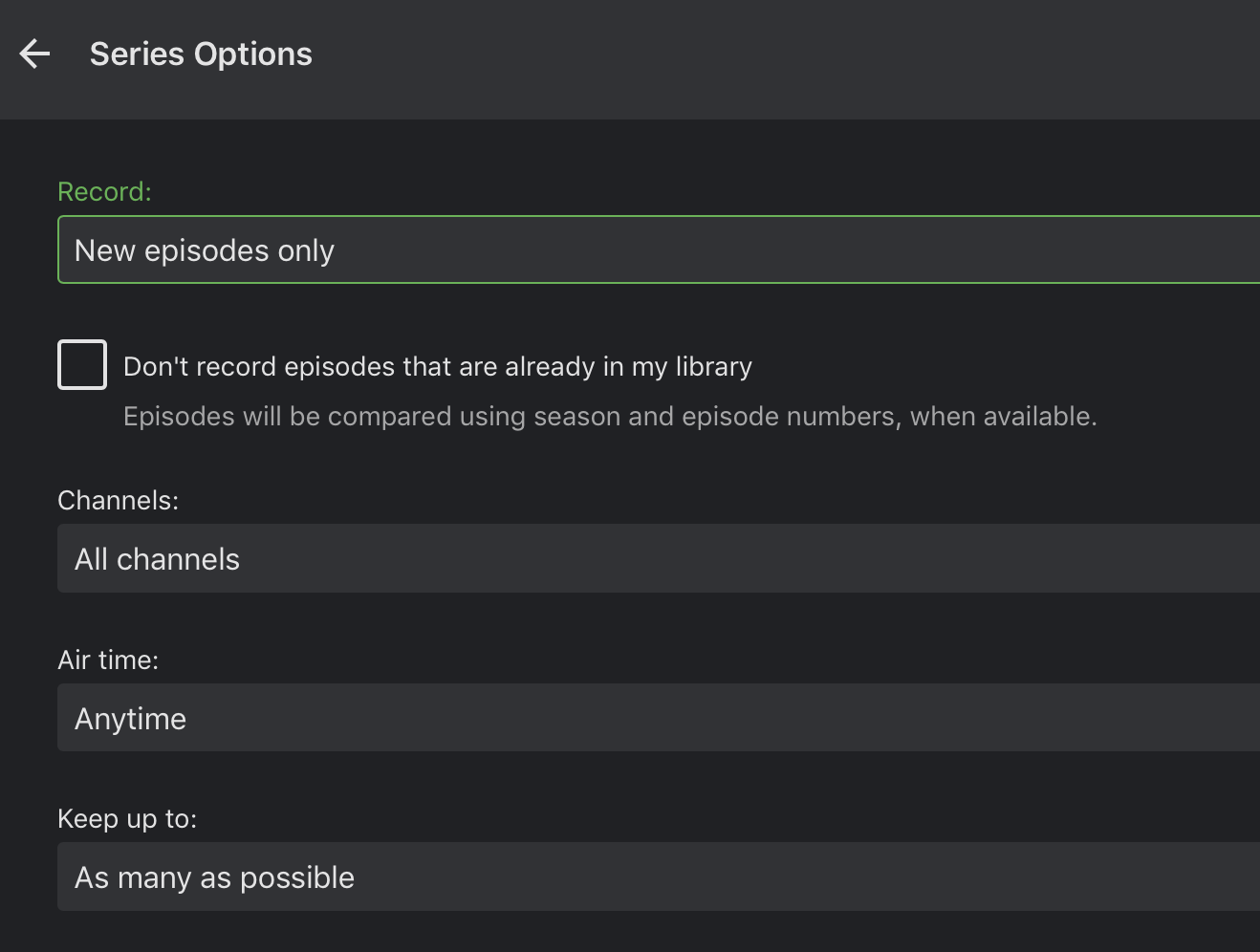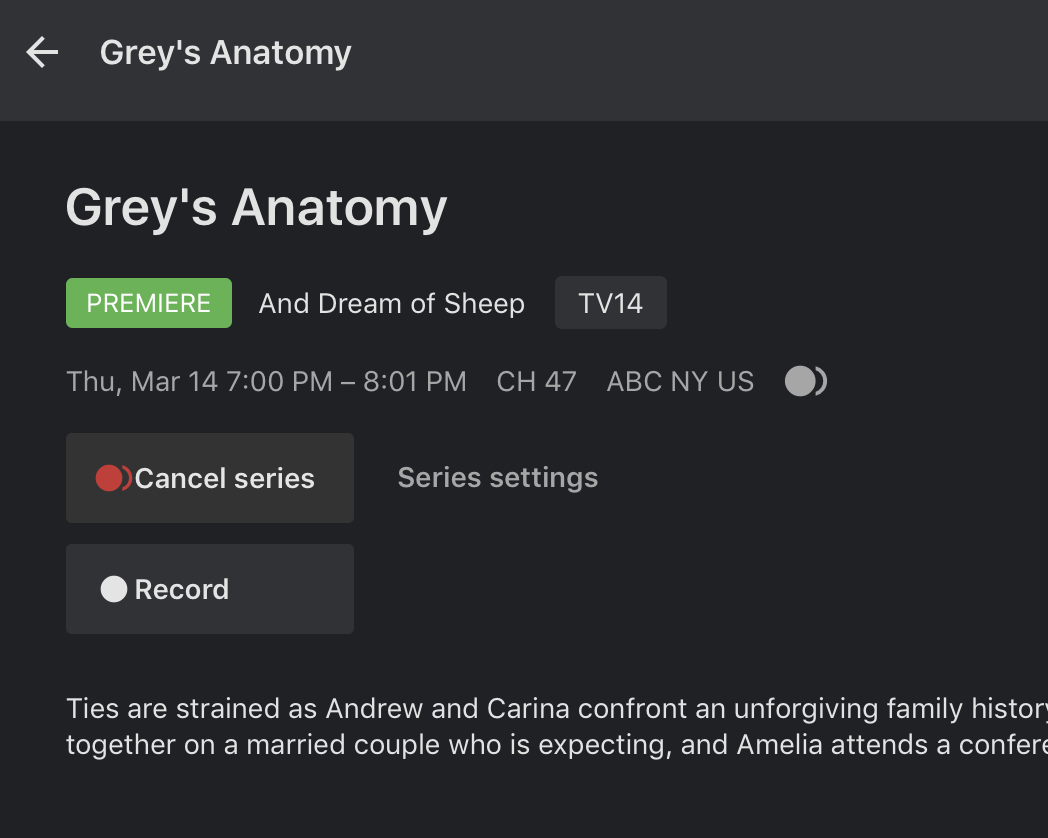 Edited by pcm2a, 14 March 2019 - 05:11 PM.