Hello guys,
I've noticed something about the filter option in the v4.0.0.2 of Emby.
I'm not saying it's a bug, it may be the normal behavior but I want to confirm with you.
When you have multiple versions of the same movie (let's say a 1080p and a 4k one), the filter feature does not handle it.
It can be reproduced with the following:
Venom - 1080p.mkv
Venom - 2160p - 8bit.mkv
Venom - 2160p - 10bit.mkv
All 3 files are in the same folder /Movies/Venom/
All 3 files appear when you click on the Venom cover (screenshot below)
Go to "Movie" and filter only on HEVC for video codec.
Results : The movie Venom - 2160p - 10bit.mkv is not displayed.
It seems that "filter" only takes into account the "default" version of the movie which seems to be the last one you added. (I'm not sure about this behavior, i'm only sure about the results explained above).
I can post the logs but I could not find anything relevant inside.
Some screenshots.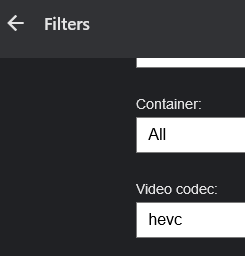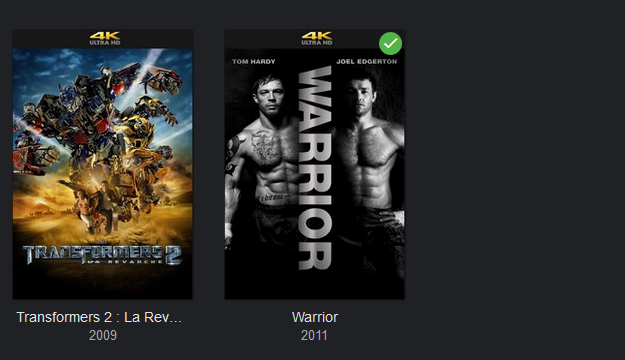 Edited by Okeur75, 22 January 2019 - 08:49 AM.