Trying to View user-based show progress under statistics because it's easy to see what episodes are missing from shows at a glance. Am getting this error.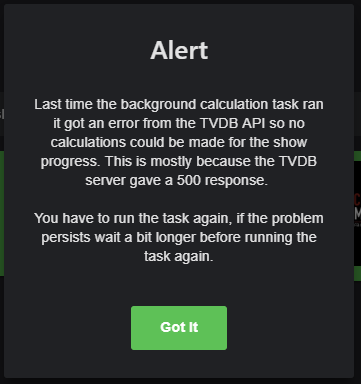 The task runs just fine. As seen here.

TVDB API is online and working fine. I just rebuilt the whole server from scratch and all my shows have identified just fine using TVDB.
Logfile attached.
Edited by thekingswolf, 06 February 2019 - 01:44 AM.