I thought I'd take the time to explain and possibly answer some questions on playing HDR content with Emby Theater desktop.
Can you play HDR movies with Theater desktop? Yes, you can.
This app uses mpv as it's player. It is a very capable player. The first thing to address, is that it doesn't play HDR content in the same way that many people are familiar with. Those using Windows to play HDR are familiar with the tight restrictions that are required to enable HDR in windows. Only in fullscreen, HDMI 2.0 or DP 1.4 etc This then allows the HDR metadata to be sent to the display, which then applies it to the output. You then see the display notify you that it's HDR10.
mpv doesn't send the metadata to the display. This loosens the restrictions in which you can play HDR content. You don't need to be in full-screen, and as long as the connection from the computer to the display has enough bandwidth, you'll be able to have the 10 bit color depth.
mpv uses algorithms to read the metadata and then render it to the video output. By using this, the metadata isn't required to be sent to the display. So you will not see the HDR10 notification on your display.
Here is a link to what the HDR standards, are.
If you were to look at the details in Mediainfo, you would see something like this.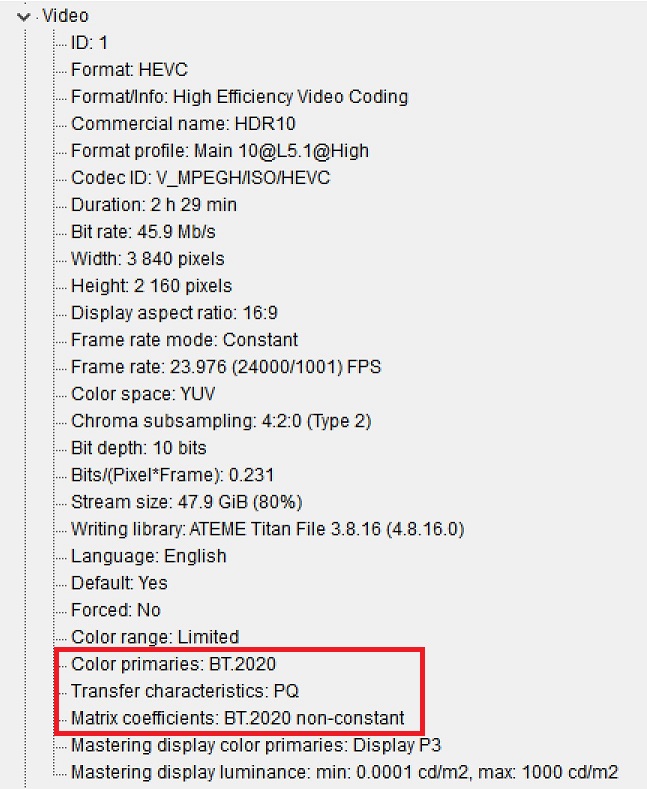 mpv has a default configuration for this. If it doesn't suit for viewing pleasure, there are a number of ways to adjust the output.
Here is some information from one of the mpv developers on why they use this approach.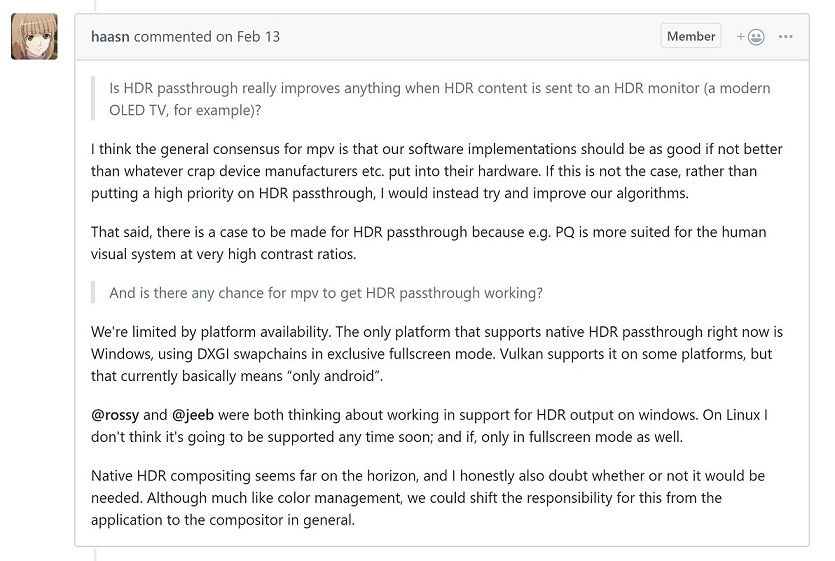 Edited by Doofus, 22 October 2018 - 09:40 PM.