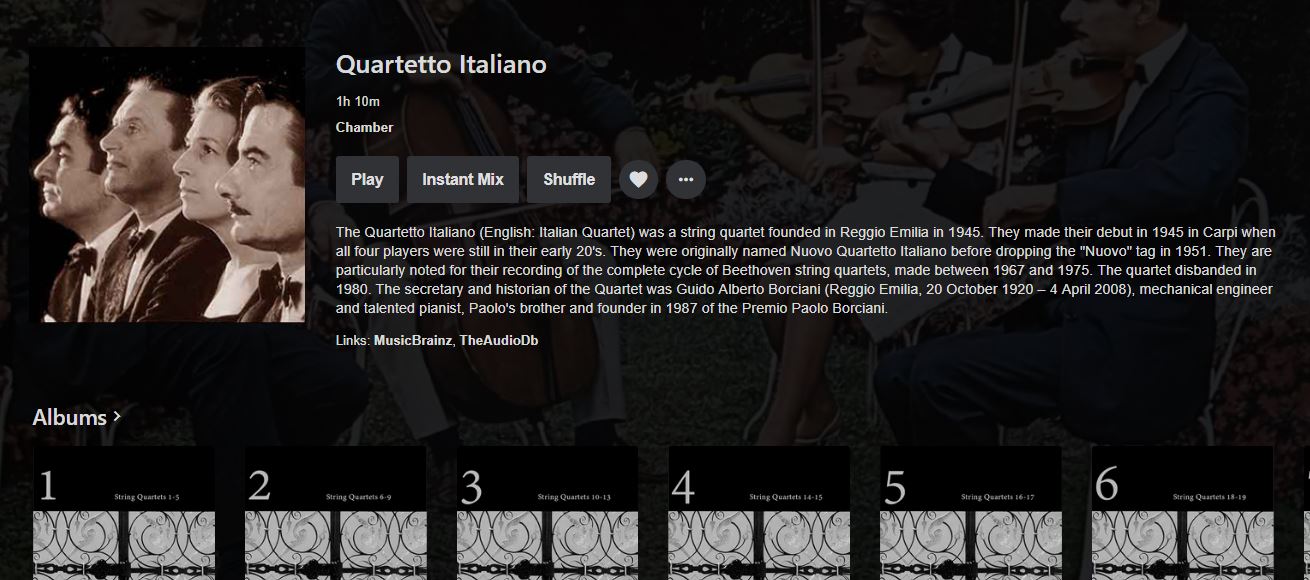 This is what I get from the link.
This is not the problem.
I still cannot reproduce this. Using search I am able to find both album artists and track artists.

On that screen, when you click on Quartetto Italiano, what do you see there?
Did you try with an album artist who is not listed as any track artist?
It is really very simple: album artists wich are not listed as track artists will not appear on search results.
Simple as that.
I have tested it on four Emby environments and as already suggested, I can send you a bunch of MP3 files for you to reproduce.
Edited by EduardoSantos, 31 January 2019 - 09:23 AM.