So I left for holidays, come back 10 days later, and my home screen is all messed up. I have the server and Emby Theater installed on the same HTPC. Sometimes I just want to come back, kick my feet up and find a movie and play it without having to always have all these glitches all the time. So now, it shows this vertical format, just like the web or app interface, where it has rows instead of the tiles it had before. It only shows Latest Movies, Latest TV, Continue Watching, Next Up. I can't see All Movies, All TV shows. So I can't get to the entire list of movies and TV shows any more! So weird. I should really disable automatic updates or something, I hate having things change all the time.
How can I get the old interface back? I went into Settings, the Display Mode was Auto. I changed it to TV, changed the TV mode home screen (which was blank) to Horizontal, then restart the app, and the changes don't stick. I go back into Settings and it reverts back to Auto for Display Mode and the TV mode home screen option is blank. Also, the white minimize, maximize and X (close) icons are appearing again during playback on the top right corner. This was fixed a while back by reverting back to an older version or something. Now it's Here's what mine looks like now: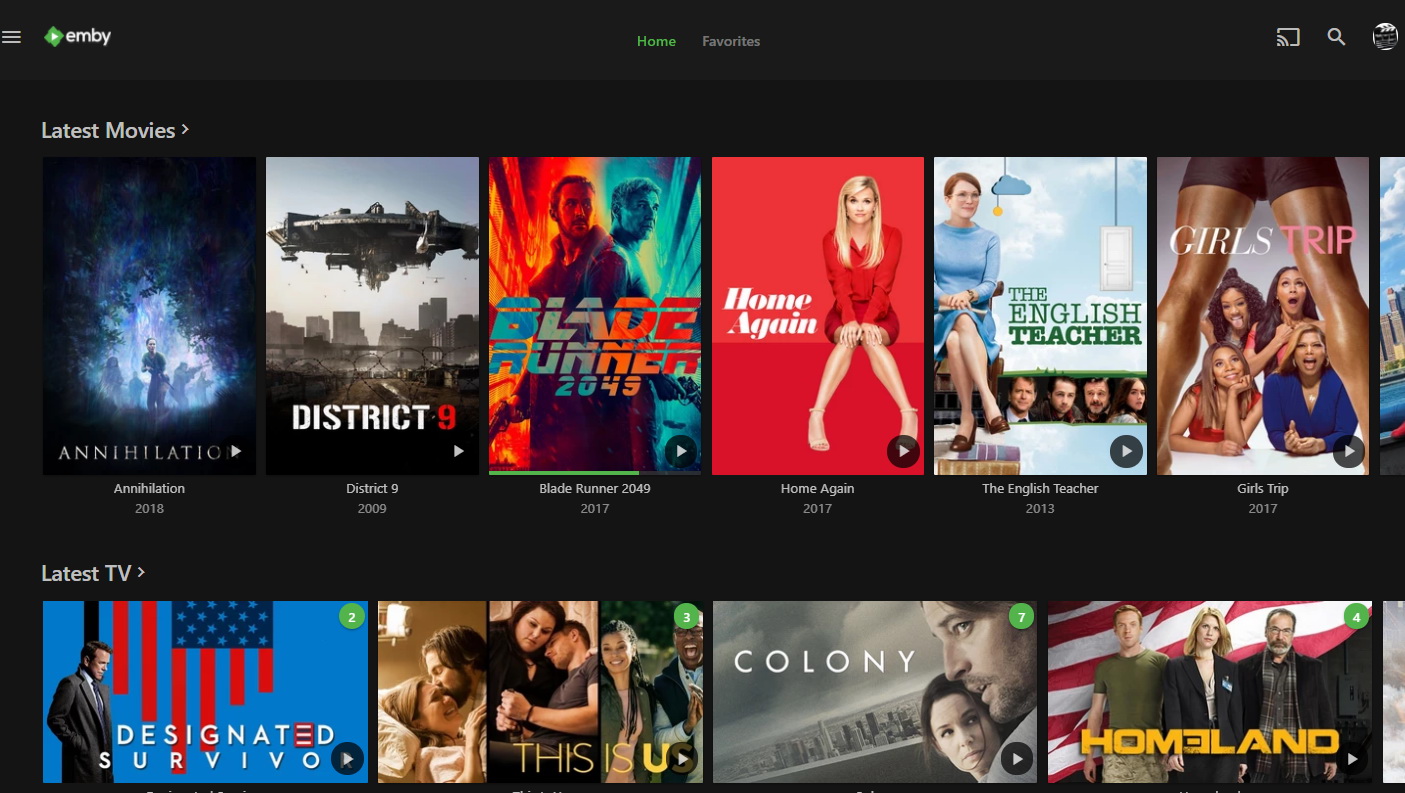 It used to look like this:
Edited by davesurfer, 26 April 2018 - 10:51 PM.