First of all, not sure if this is a FireTV thing or a server thing, but anyway...
On beta server 3.3.1.18 and FTV 1.5.70a.
It appears that You Only Live Twice is transcoding. So am wondering - is it actually transcoding as there's only one green line in the server dashboard, not the usual (I think ?) twin green/orange lines. Also, what happened to the other options in the dashboard, shouldn't there be 4 not one, a Stop button and a few others...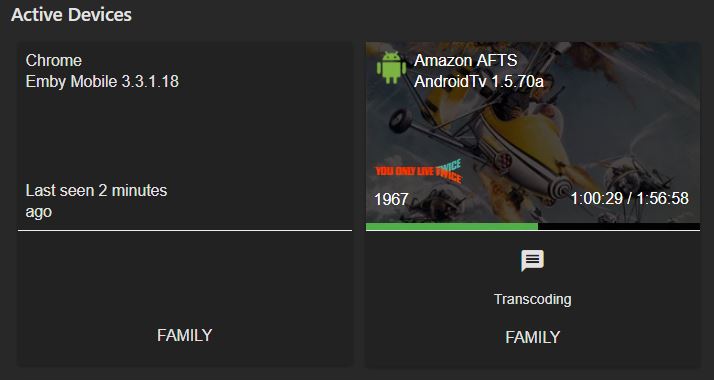 Also, now that I've remembered to look in the logs directory, it appears to be remuxing, should it do that or just direct play, based on the info below...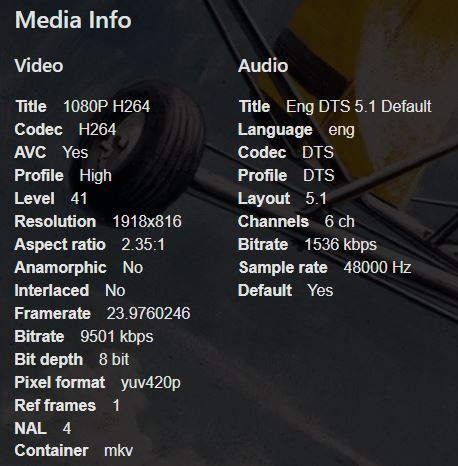 Am pretty sure this was direct playing a day or two ago...