Hello All
Starting with stable release 3.2.34.0, we now default to Skia for image processing on Intel/AMD based Synology/XPEnology installations.
This will see the performance of Emby Server's native image processing, along with that provided by the CoverArt plugin, significantly improved.
Support for other models will be coming over the next couple of weeks, I'll post details here when the releases become available.
For reference, here's a snapshot from testing on an Intel Atom based system:-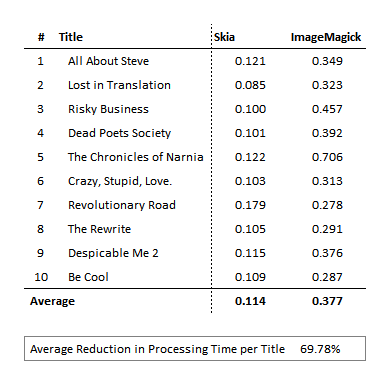 Any questions, issues or comments please post them here...
Best
- James