The default player in Emby Theater Desktop is
mpv
. It is a self-contained player that has been incorporated into the Theater app. The Theater app logs don't contain information directly from mpv. MPV can generate it's own logs. If you use Emby Theater Desktop and are experiencing some playback issues, you may want to enable mpv logging. To do this, you need to make an mpv.conf file and add the correct command.
1. Make an mpv folder in this location
%AppData%\Roaming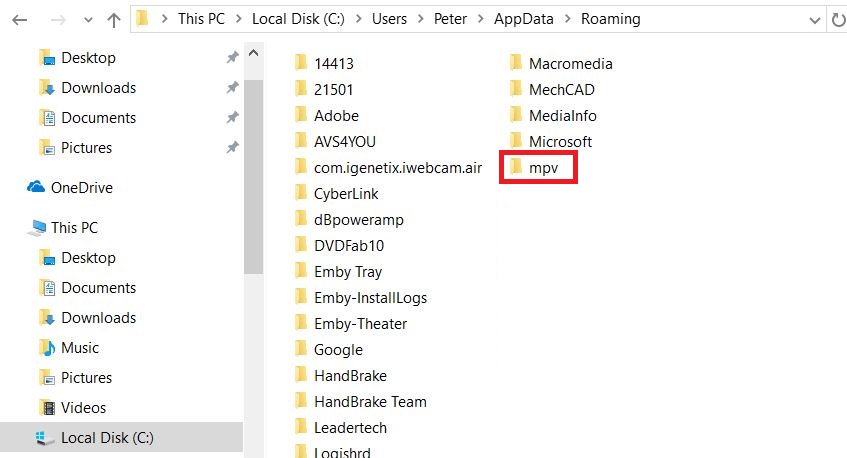 2. In the mpv folder, make the file mpv.conf. You can do this using notepad and change the extension from .txt to .conf

3. Add the command
log-file=
to the mpv.conf. You will need to choose where the log file is saved. In the command you will also need to name the file. I suggest Theater mpv log.txt
It will look something like this:
log-file="D:\mpv logs\Theater mpv log.txt"
Note:
Each time you play something, this log will be written over. It will not generate new logs.
Edited by Doofus, 02 February 2018 - 05:34 PM.