I'd like to request the display of whether or not a movie is included in any collections.
When you navigate to a movie's title screen, you would see any collections that the movie belongs to. The name of the collection would then be a hyperlink to that collection. If the movie is not included in any collections then none of the text in my mock-up would be shown. Here's the mock-up: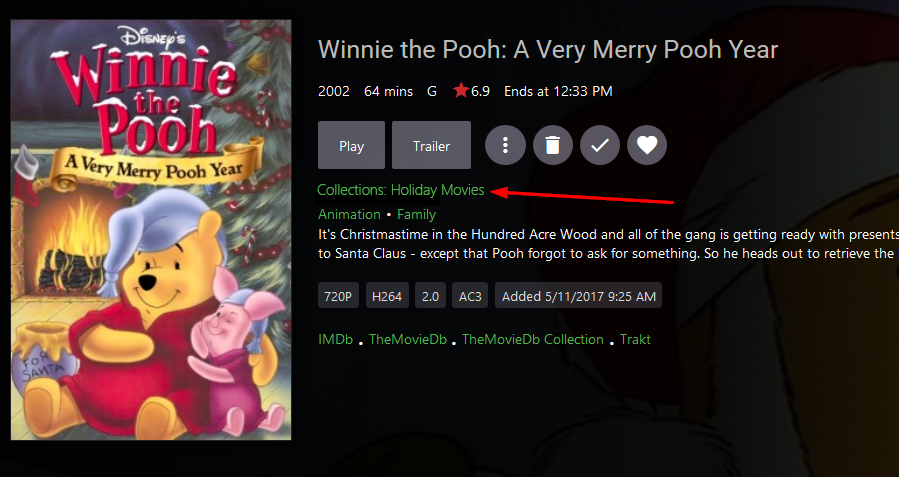 Edited by Diedrich, 11 May 2017 - 08:41 PM.