Since the above was introduced, my home page is not as it was before, no matter what options I set.
I like to see Latest Media, no matter what it is all clumped together.
My settings are: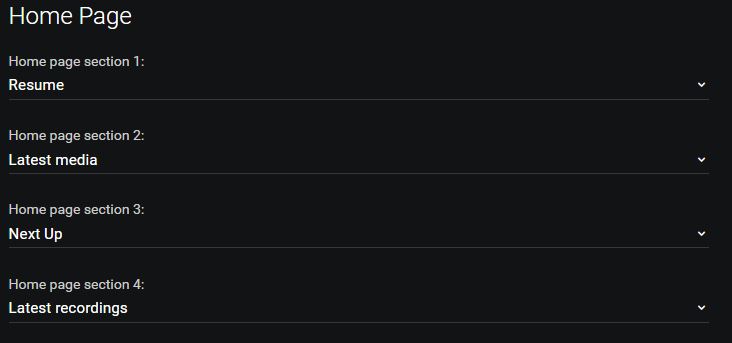 What I end up with it:
Resume (if any)
Latest Movies
Latest Episodes
Next Up
So, can an option be added whereby my "latest media" is not separated out by type please.
Thanks.