Loving ET for playing movies, thanks for all the hard work on this!
Question about TV....
I still use WMC for live TV and recording TV off of my Ceton InfiniTV4. That coupled with a program called "Recorded TV HD", there is not a better DVR setup out there. Unfortunately, as we all know, WMC is going the way of the dinosaur. I know Emby is trying to fill that void with its Live TV capabilities.
My question is, will recorded, downloaded, and converted TV be able to seamlessly be combined and accessed all in the same place, like with the WMC plugin Recorded TV HD?
For example, Recorded TV can look in multiple directories, ie. it looks in my WMC recorded TV folder (T:\Recorded TV\) as well as where I keep all my converted or downloaded episodes (E:\TV Shows\).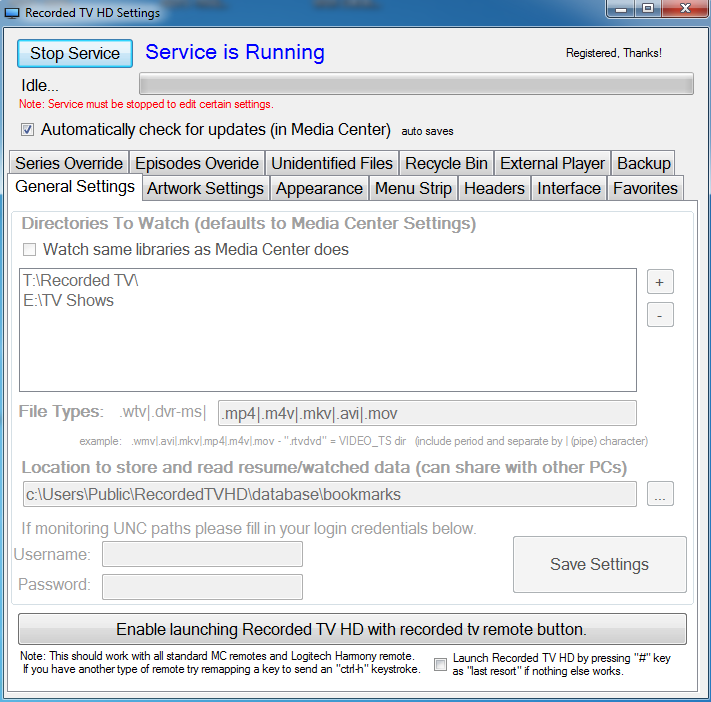 It then seamlessly puts anything in those directories together in a show -> season -> episode format: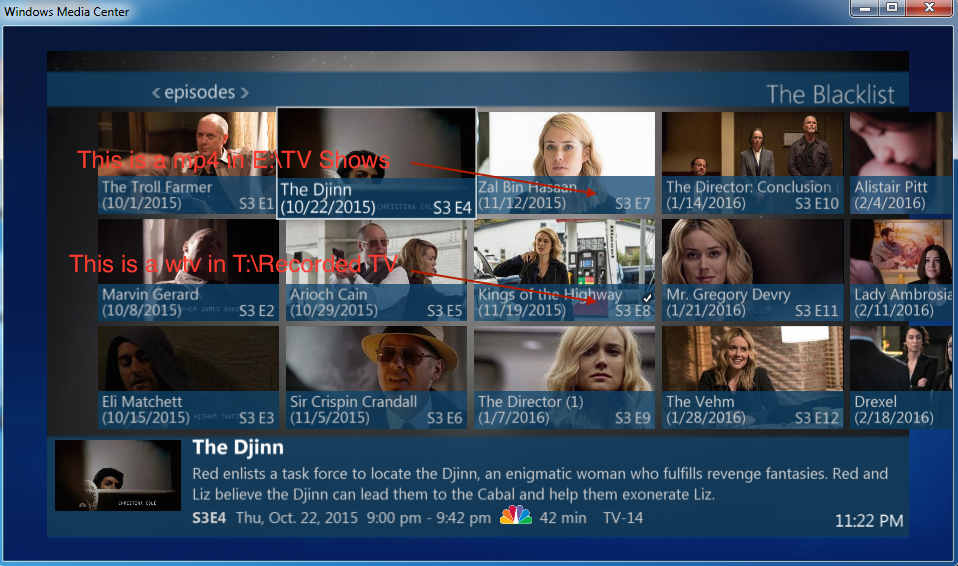 Some episodes may be WMC wtv files, some may be MP4 conversions, and some may be mkv downloads, but Recorded TV HD shows them all together like the above screen shot.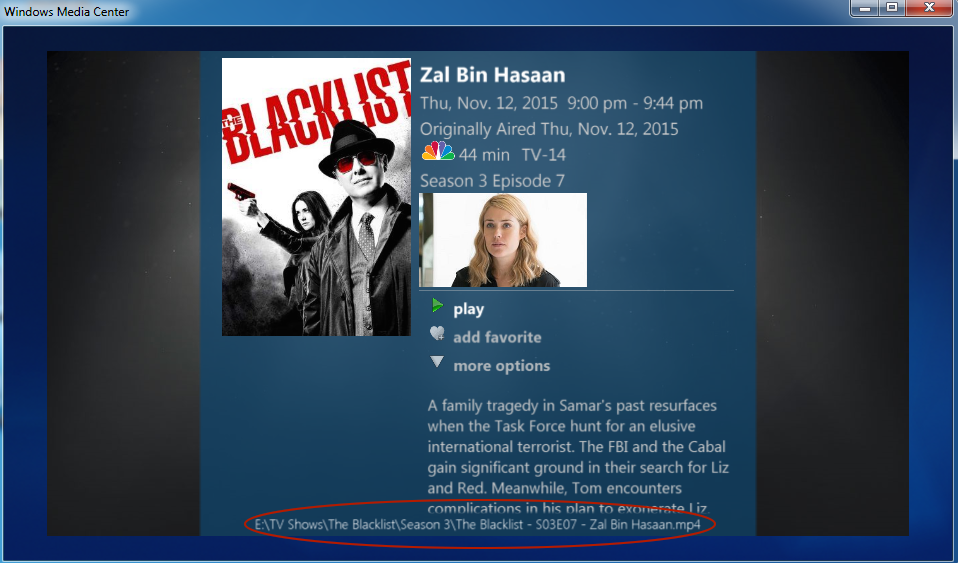 Note this episode is a mp4.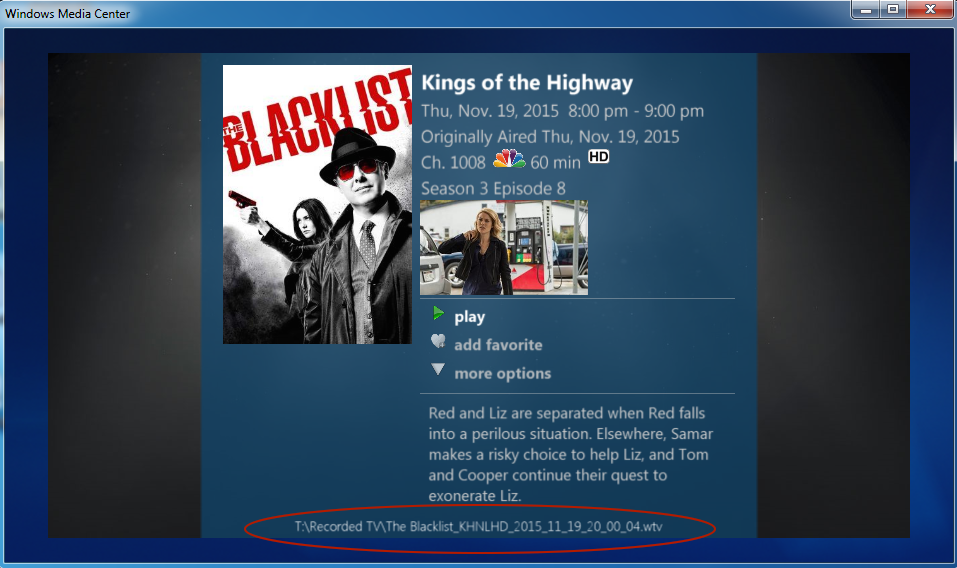 Yet this one is a wtv.
However, they will show up in the same season episode list, no need to look in 2 different places. I can go straight from watching episode 7 of a show to episode 8 within the interface (no need to navigate to a different folder) even if one is a wtv recording and the other is an mp4.
Does ET already have this capability? Will it?