Major Update to our Android TV/Fire TV App - rolling out now
---
The update for the Android TV and Fire TV apps rolling out now is a biggie. Lots of improvements in design, consistency and features so let's get right to it...
New Home Screen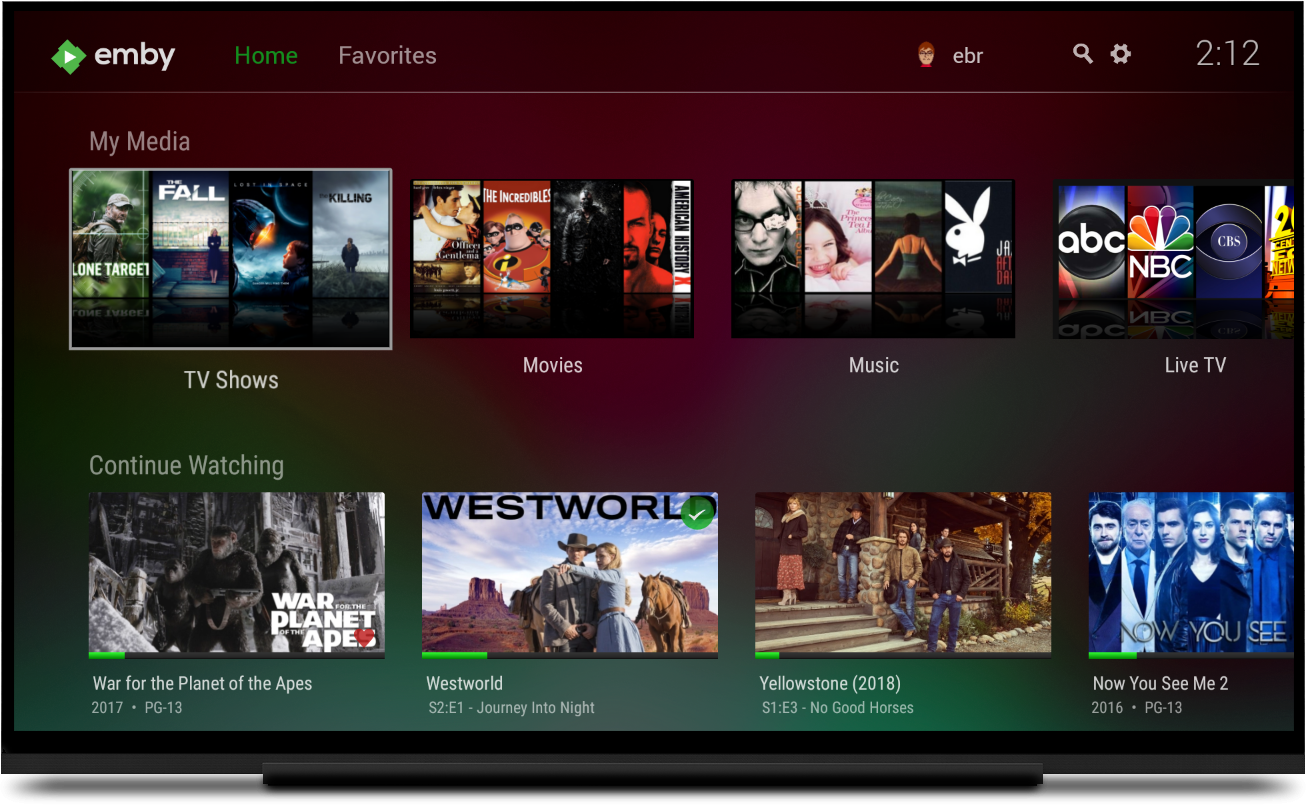 The home screen is now much more consistent with the rest of the app and makes it much easier to get to features like search, settings, and switching between users as these are now at the top instead of all the way on the last row.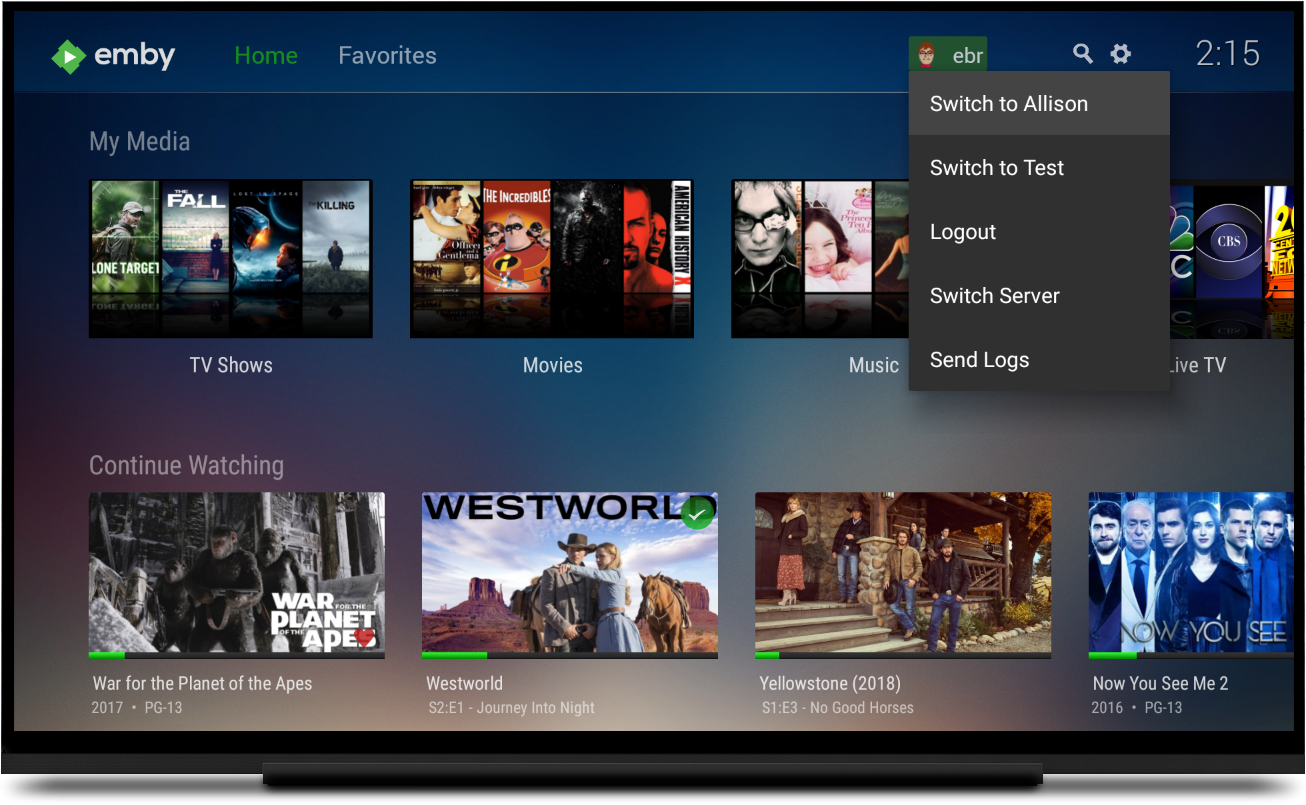 Also, there is a new option in Display Settings called "Enhanced Home Screen". This is actually the old "Show Info Panel" option re-named because it now transforms the home screen into the same interface you've had in the library views - where you can easily see all the details for the selected item without having to navigate into its detail page.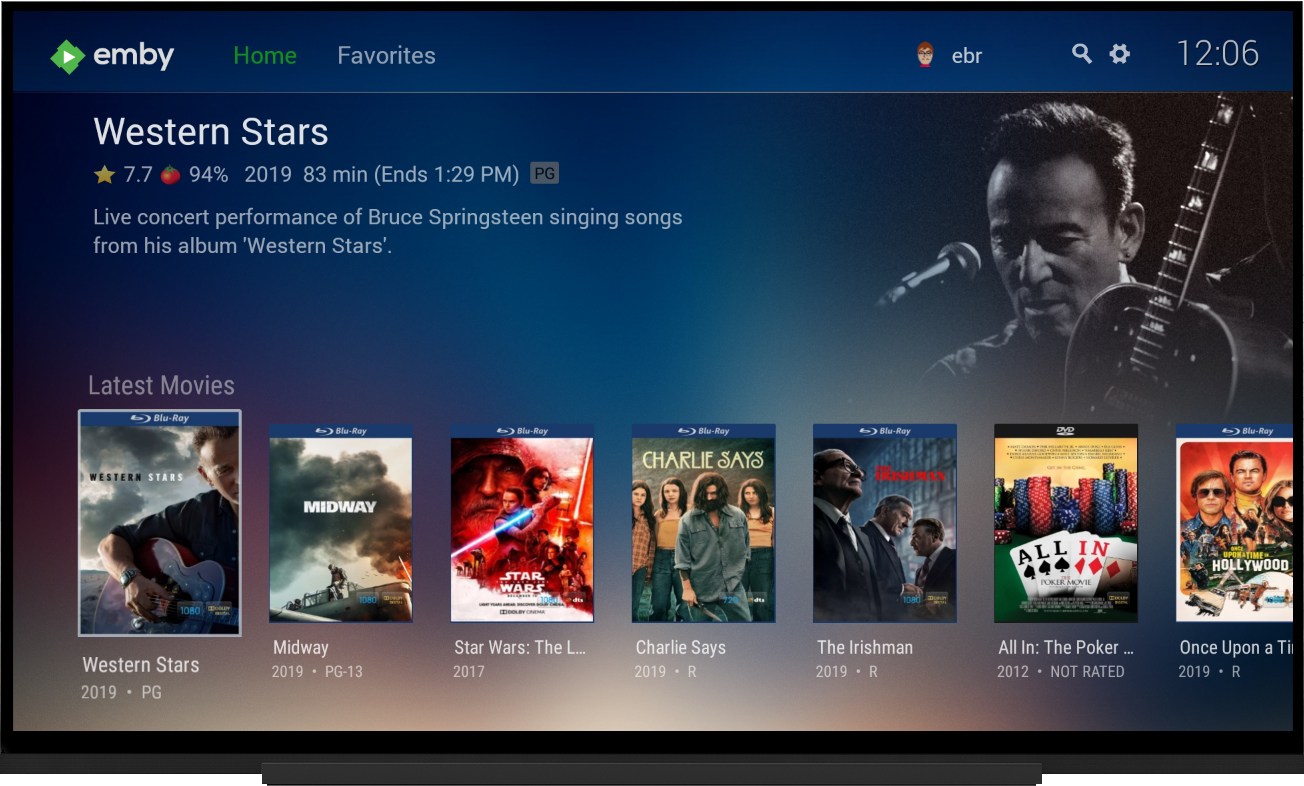 Global Favorites
Long requested and finally available with this home screen design - a global favorites view for all your favorite items across all your libraries.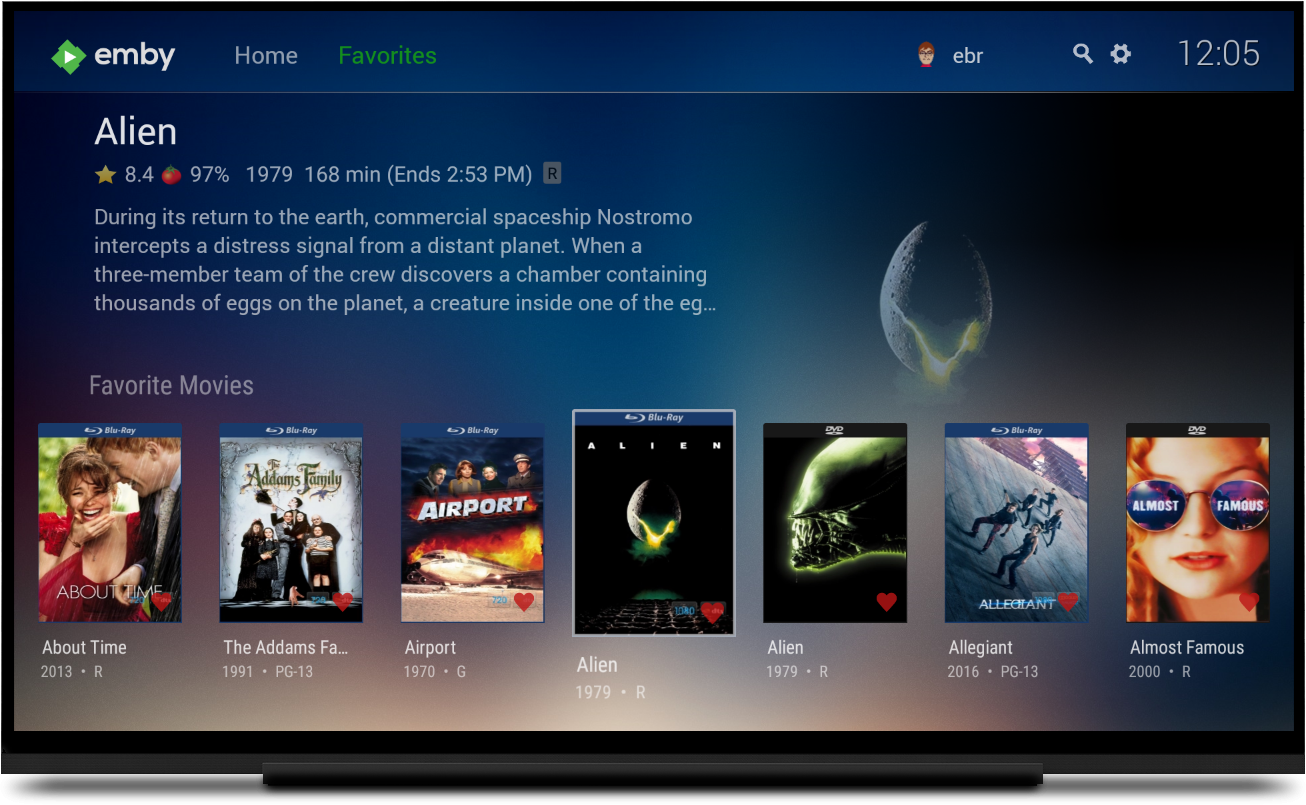 New Audio Player Design
The audio player interface has been totally re-vamped to be just like the new improvements on the other platforms. Bigger, simpler, more elegant.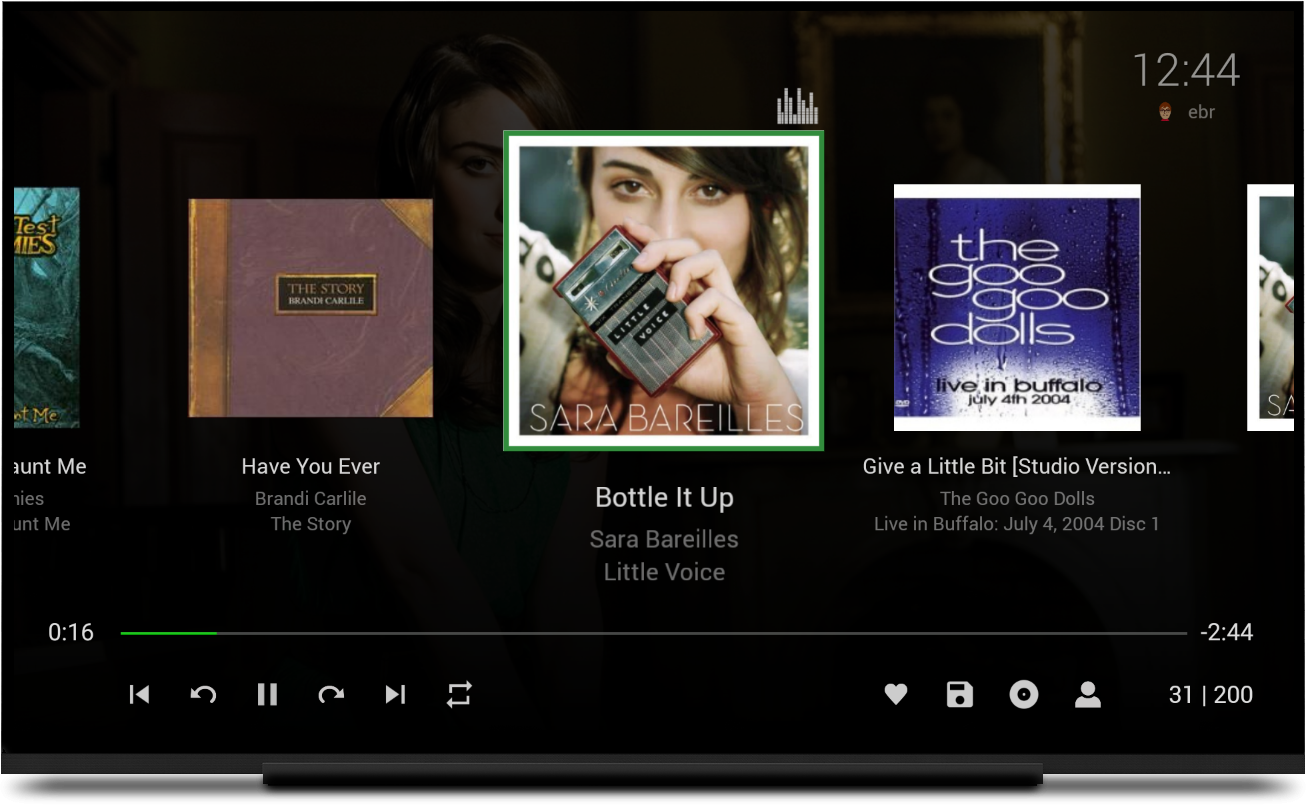 More Filtering in Grid Views
The Movie and TV Show grid views now offer much more filtering capability. The quick toggles for favorite and unwatched are still there but you can also bring up a filter dialog with more of the options you are accustomed to in the web app (and more to come in later releases).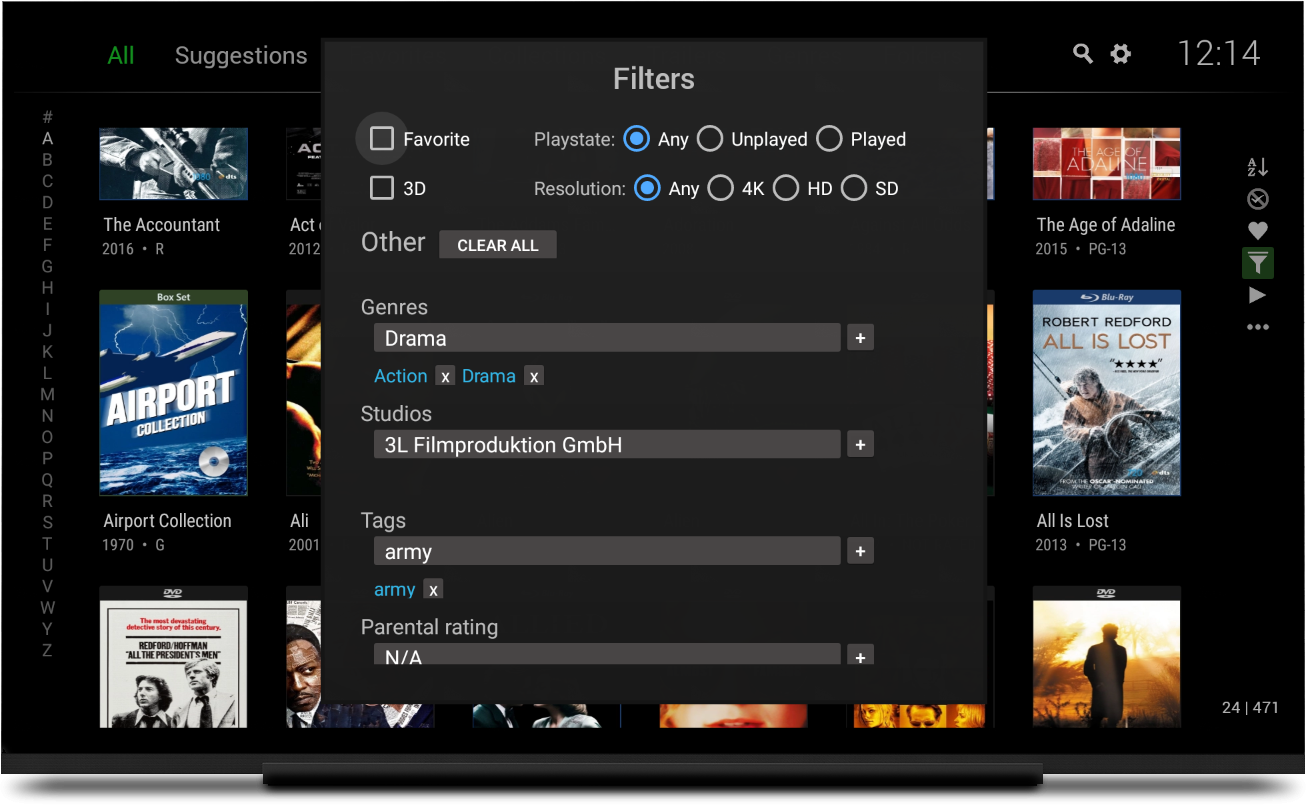 Notice - you can also select multiple values from each of the filter categories.
Edit/Download Subtitles
Just sat down to watch something and realize it doesn't have the subs you need? Now edit, search for and download subtitles right from your couch (requires proper setup of Subtitle Downloaders).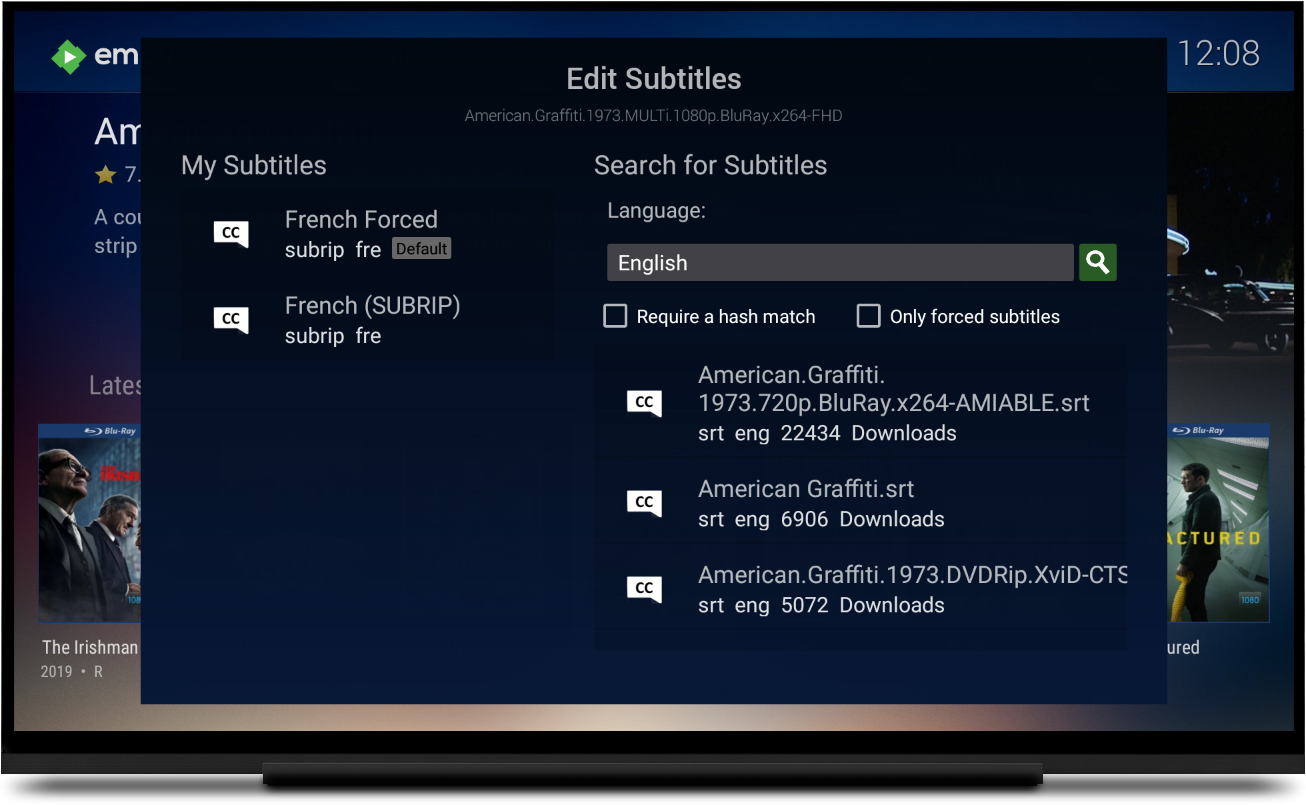 Other Fixes and Improvements
In addition to all those great enhancements, the following items were added or addressed:
Add "included In" row on detail screen showing collections, playlists, etc.
Improve song display
Search for Artists instead of Album Artists in search
Update Exoplayer
Improve image loading
Fix collections limited to certain number of items
Implement "play from here" on video grid
Implement "add to playlist" for most items
Allow letter jump list to scroll
Option to show labels or not on all grid views
Fix some views not reacting to deleted items
Fix a number of possible "black screen on start" issues
Implement standard genre grid for music
Improve "On Now" row to show more relevant channels
Implement ability to edit padding on individual scheduled recordings
Fix unable to play item when audio cannot be mixed down locally
Implement seeking in audio player
Fix chapter OSD display issue
Add support for direct play of m4a
Add 4K indicator to guide
Implement "My Media Small" display
Add separate resolution switching option (in addition to frame rate)
Fix display of very long album/song names in list view

15